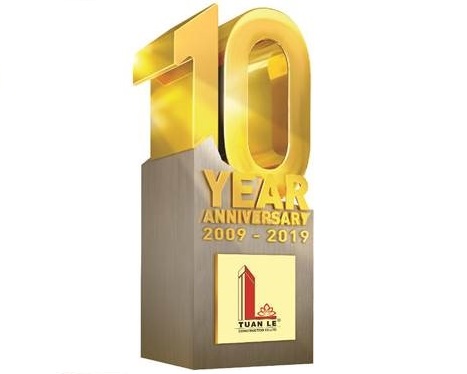 25. March. 2019
10 years Anniversary Ceremony of Tuan Le Construction Company
After a decade of developing and building trust from customers as well as partners, Tuan Le is ready for a new journey with youth, inner strength and tireless dedication of enthusiastic employees. Proud to be one member of Tuan Le's Group, Solutions has participated in and shared the joyful and spread the solemn and warm atmosphere of the party.
On the evening of March 25, 2019, at GEM Center Ho Chi Minh City, the event solemnly celebrated the 10th anniversary of the establishment of Tuan Le Construction Company with the participation of more than 300 distinguished guests senior leaders with 400 employees at projects, member companies (including Solutions).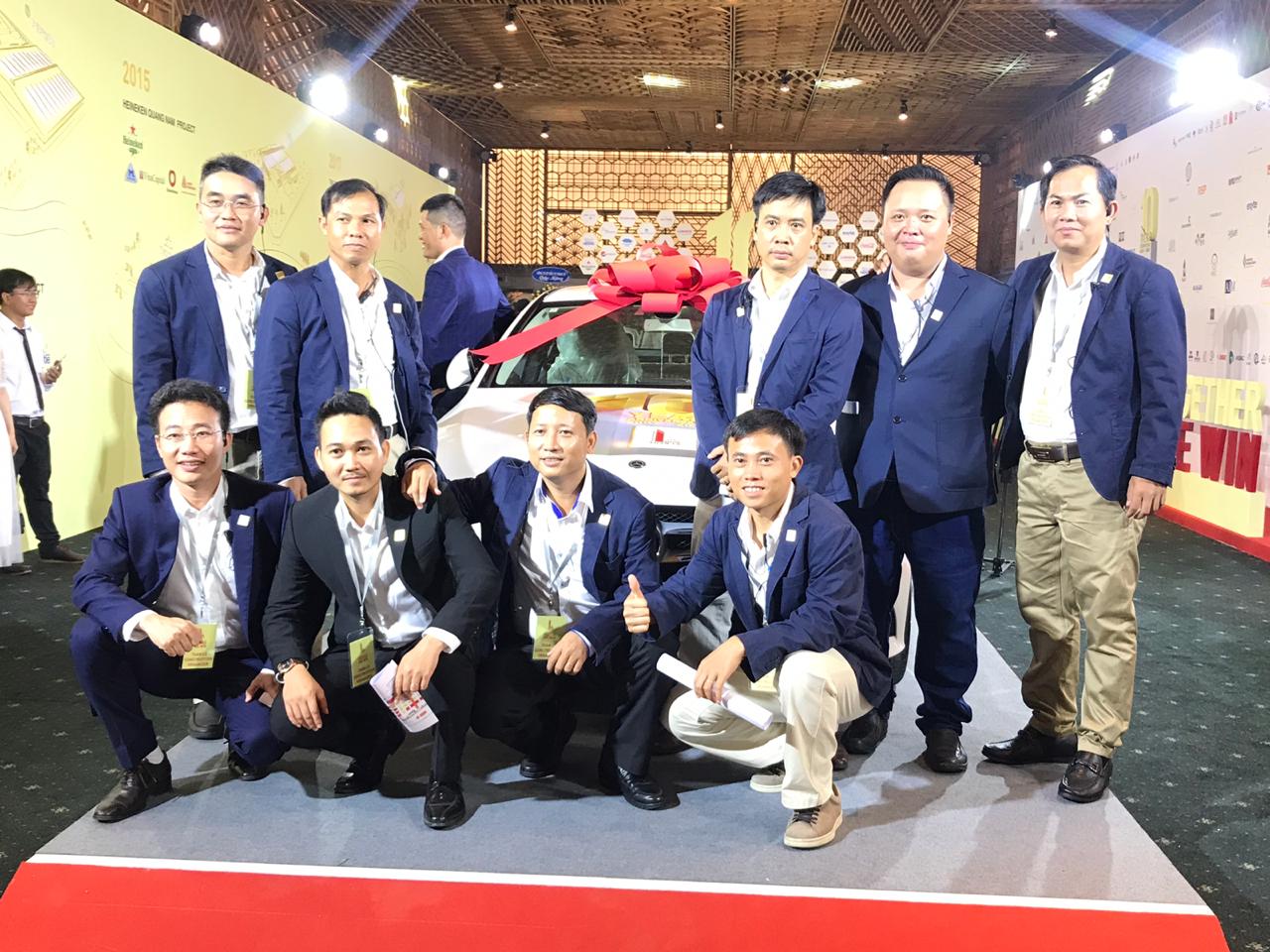 Management Team of Solutions and Tuan Le, aside by special lucky drawn prize of Mercedes-Benz C 200
The celebration is an opportunity for the Board of Management as well as all Tuan Le employees to look back on the 10-year journey of implementing the sacred mission of bringing the world's technical construction elite to Vietnamese people. At the ceremony, the guests were invited to join the Tuan Le train to return to the past through slow-moving footage. Individuals attending the event relive the important historical milestones of the company to see the strong internal strength that each person has cultivated to see the spectacular transformation from a business with less than enough. The first 20 members were established, developing into a large group of nearly 400 employees.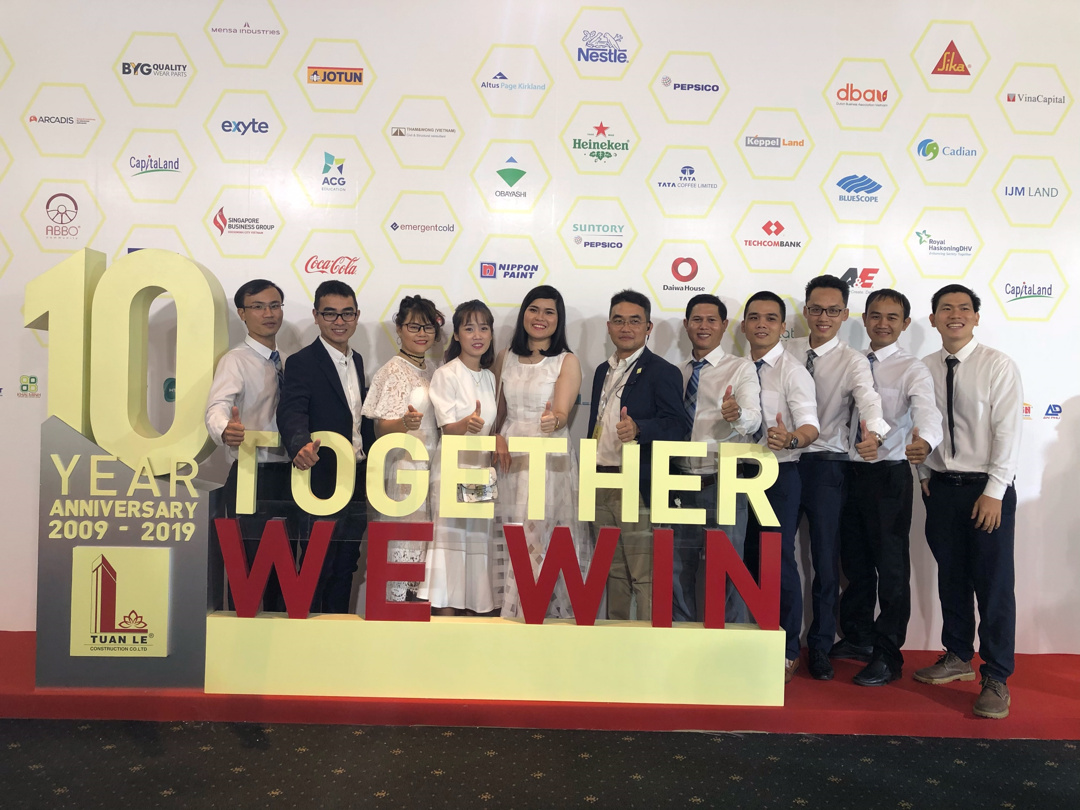 Solutions members at the ceremony
The highlight of the ceremony was Mr. Tuan Le's gratitude to customers, suppliers, partners who have accompanied Tuan Le during the past journey, and especially the part honoring the collective, Typical individuals of the company have made great contributions to the development of Tuan Le. The company's management is always aware that people are the most valuable asset of Tuan Le.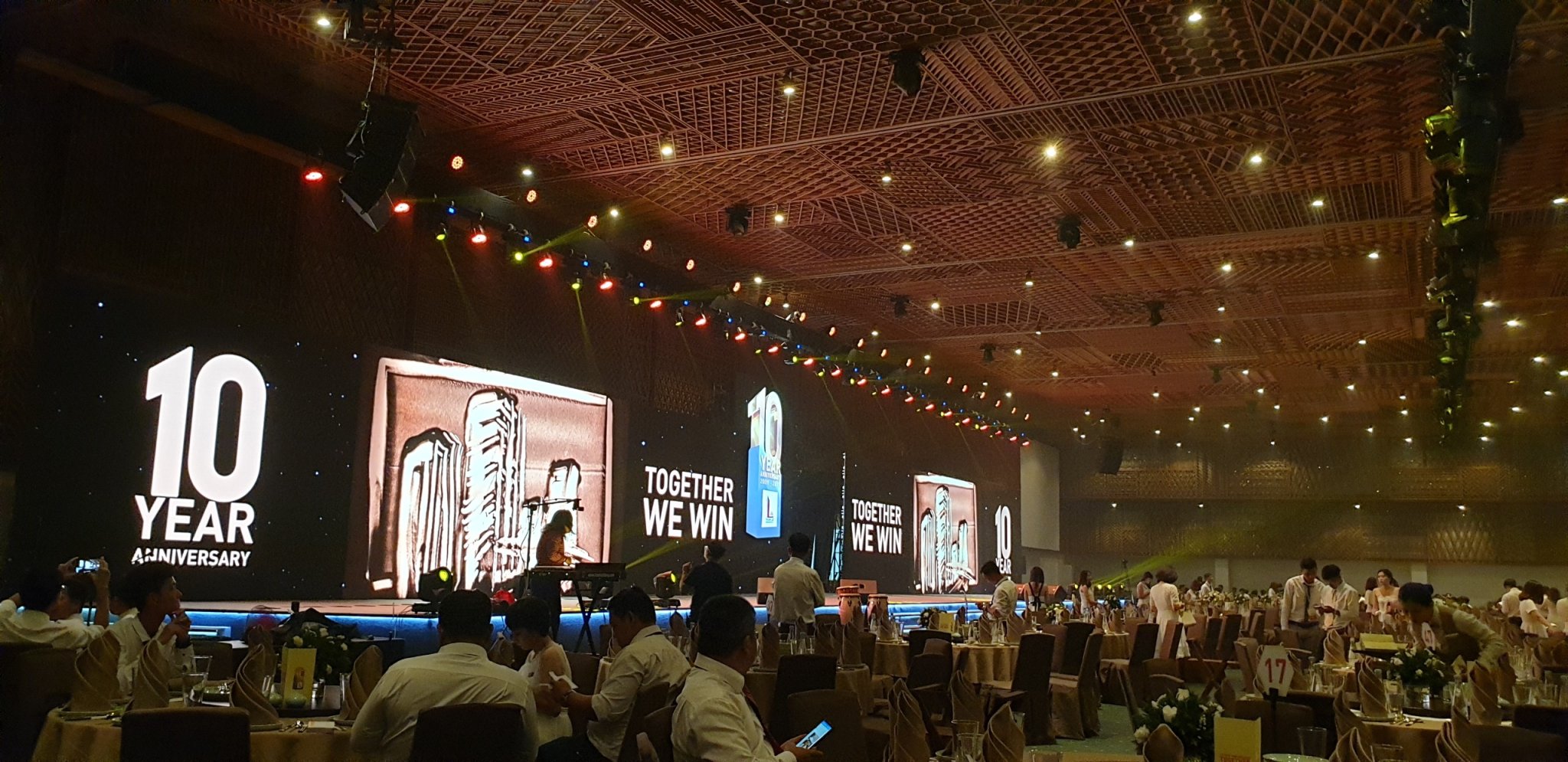 Luxurious setting at GEM Center, "Together We Win"
The joy and honor of showing up in the eyes of individuals and teams when receiving the souvenir from Mr. Tuan Le. Everyone showed their will and determination to stand side by side, overcome all challenges and difficulties to build Tuan Le and Solutions to grow and develop sustainable.