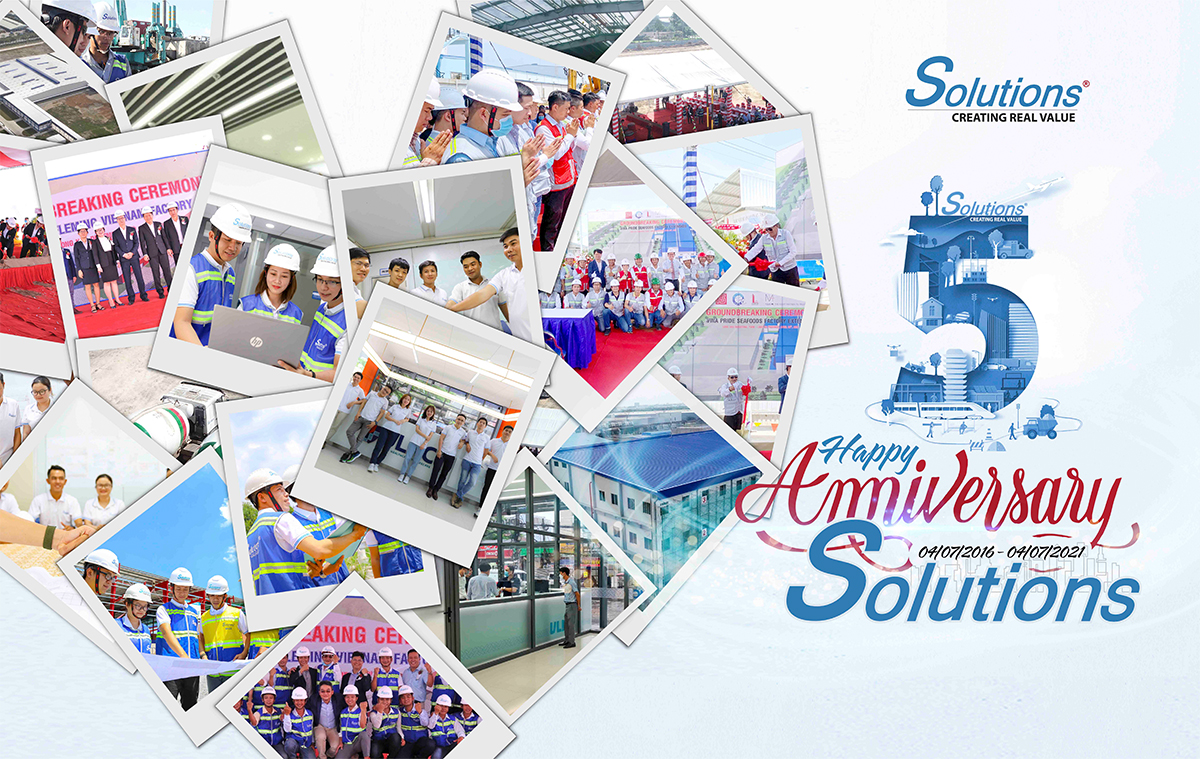 03. July. 2021
Solutions celebrates 5 years of company establishment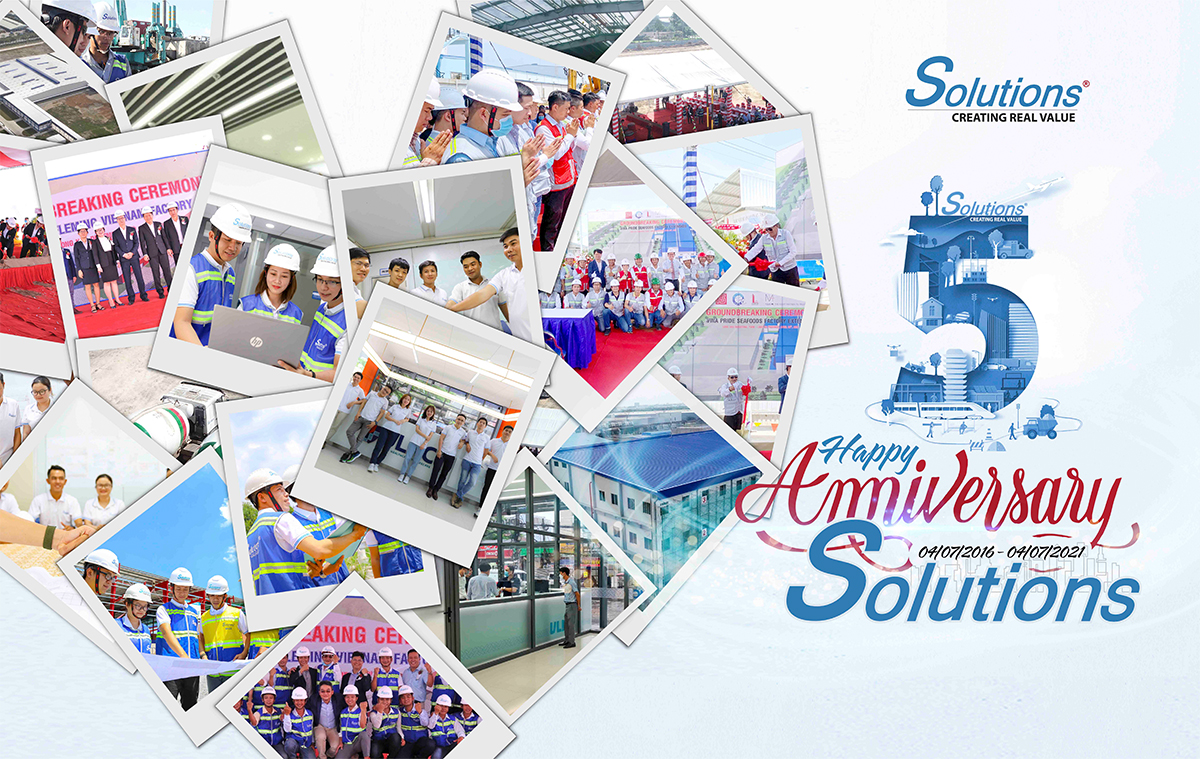 5 years a journey !!!
Solutions has affirmed its brand value in the construction market with international investors such as: Tuan Le, Sheico, Fleming, Masan, Pepsico, Heiniken, Unilever, First solar, RMIT, IML … Based on a young staff with enthusiasm and dynamism, we are constantly improving and perfecting to meet the strict requirements of the owners, thereby offering construction solutions. optimized construction to increase efficiency in terms of quality, schedule as well as optimal service with the most reasonable price.
Along with leadership, the Board Of Directors has steered the Solution boat to overcome difficulties, challenges as well as the impact of the Covid-19 pandemic on the domestic economy and the world economy in the past year 2020 – 2021. Along with a strategy and sustainable development roadmap, through effective management tools, to create more value for society, for clients, partners, and Solutions.
With the motto "Creating real value" and the success of clients is also the success of Solutions. Since then, we are committed to quality, progress, as well as labor safety on  projects to bring the best value to clients and partners.
As well as looking back at what Solutions has achieved since its inception, all staffs can completely put their faith in Solutions' future – a bright future.