In the atmosphere of the last days of December, because of the specific construction work, Christmas is simply the time when each brothers of Solutions gathered together. Share their feelings at work, a small gap between the overwhelming pressure on the job site.
Winter comes, with the early early cold breeze as if announcing another Christmas season has returned. Surely now, the children away from home also wish for the Christmas moment to come quickly to be back to their home. But for Solutions, the last days of the year are busy with your work, racing against time to speed up the progress, bringing projects to the finish line as soon as possible.
Solutions engineers' Noel is drawing, concrete, reinforced, and the smile is always on everyone's face. With brothers Solutions, radiant smile simply gathered together and reunited after a hard working day. Christmas day is simply a small party in the cold winter construction site.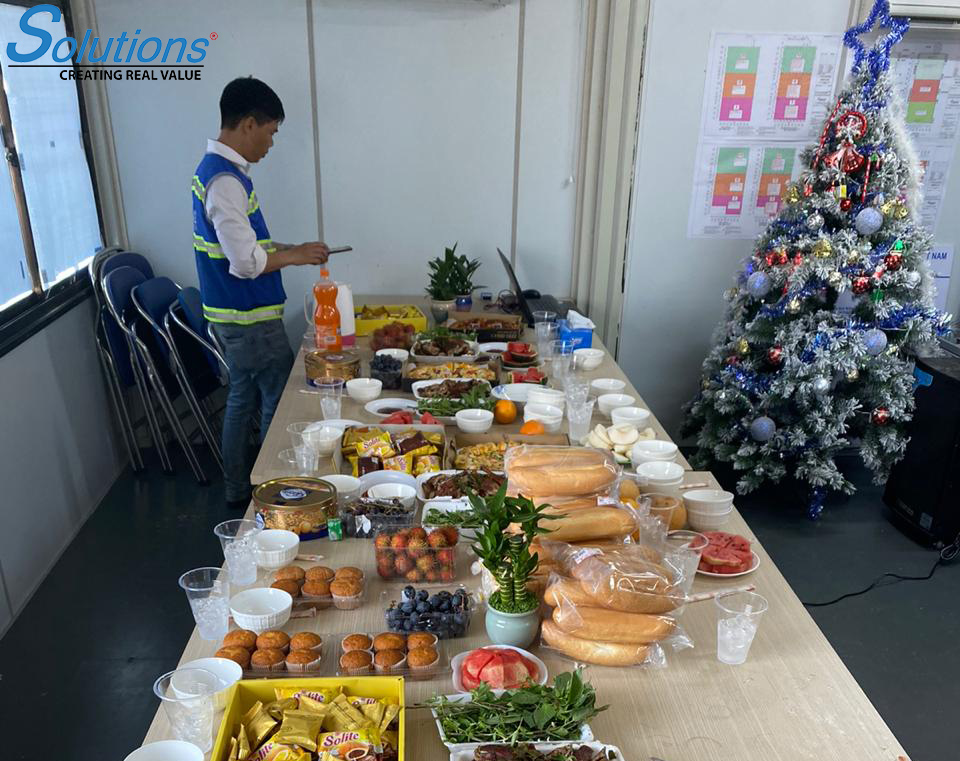 Photos preparing Christmas party at Sheico and Sheico Watersports projects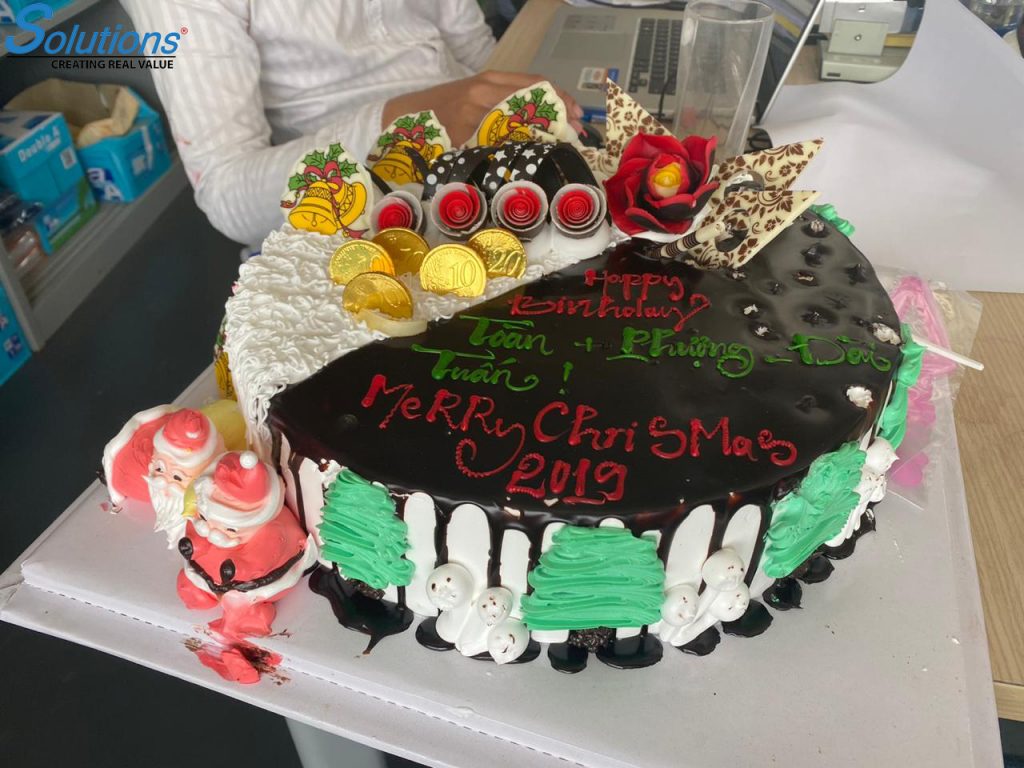 Happy birthday cake and happy Christmas wishes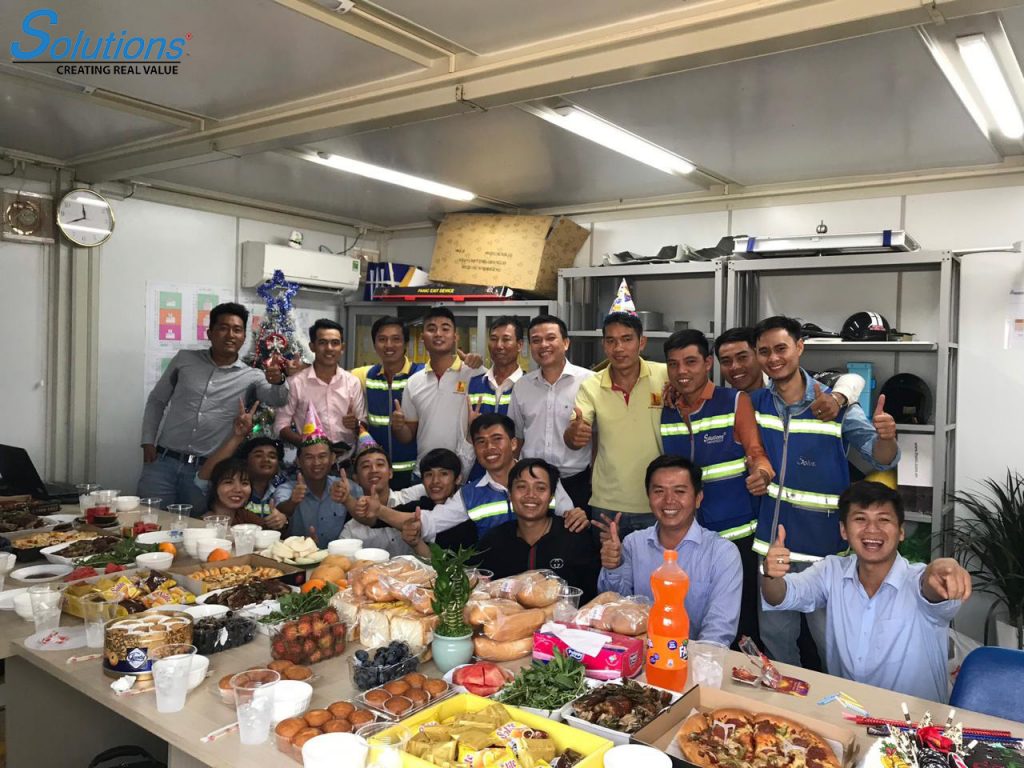 Sheico project steering committee of the Christmas season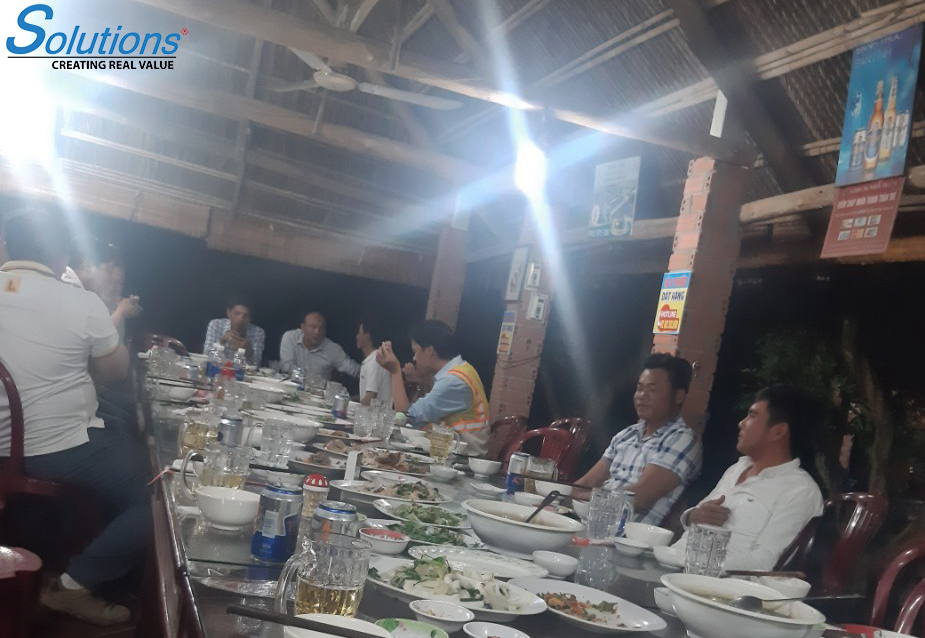 A small party for Christmas reunion at the Swan Park Nhon Trach project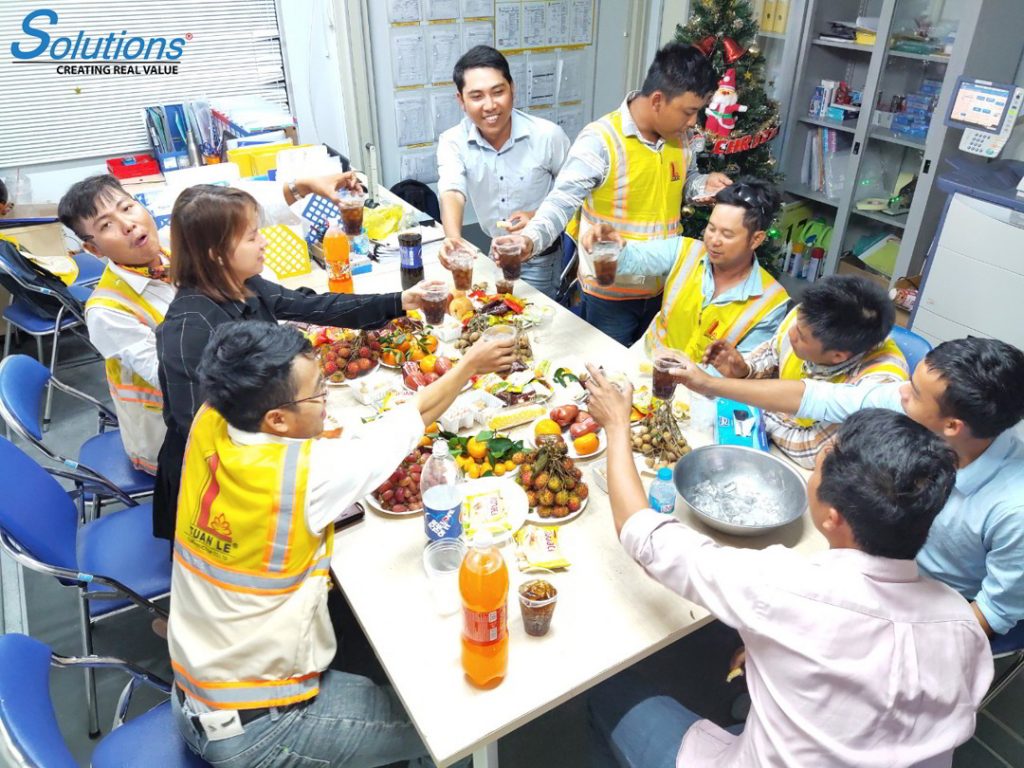 Small party for the Christmas season of steering committee of Cai Mep Port project