In November 2019, the "Swan Park project" was officially launched in Nhon Trach District, Dong Nai Province. This project is invested by CFLD International. The project is built on 200,000m2 of land, including 260 single villas constructed within 12 months. Solutions accompanies Tuan Le Construction, acting as a construction contractor for the project.
In 2018, Solutions cooperated with CFLD International in the "Neighborhood Center" project also in Nhon Trach District, Dong Nai Province. Once again receiving the confidence of the Investor in this project, Solutions has strongly affirmed its position and capacity in the construction of high-class villa projects.
Swan Park project is located on Ho Chi Minh City's Ring Road 3, which is adjacent to the areas of District 2, District 9. Along with that is the traffic route. lifeline, the focal point of the southern region to facilitate convenient connection to District 2 – District 9 – Bien Hoa City- Vung Tau City.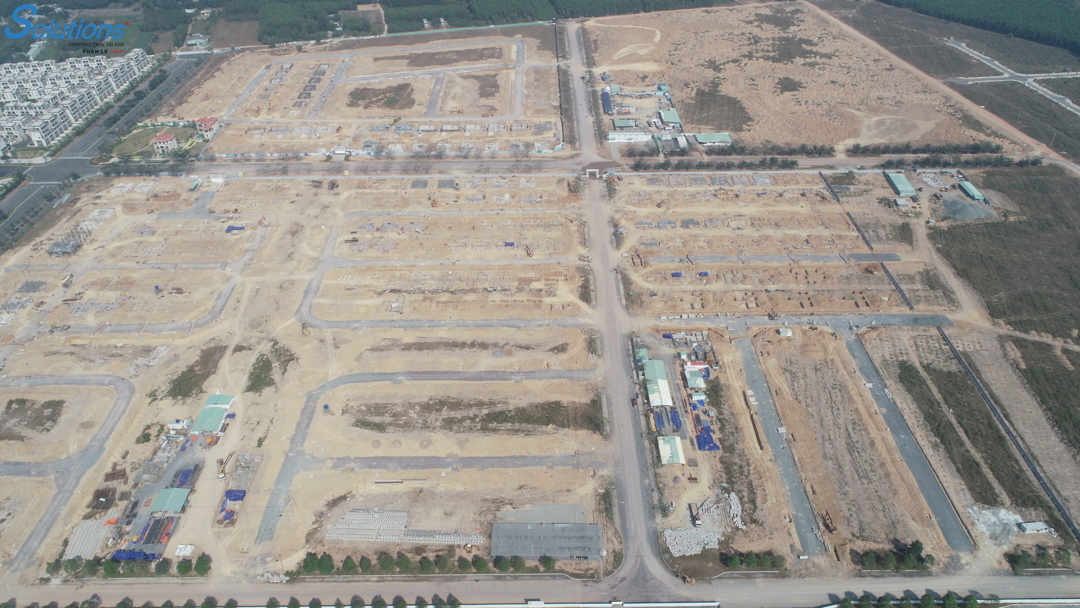 Image of the project being implemented from above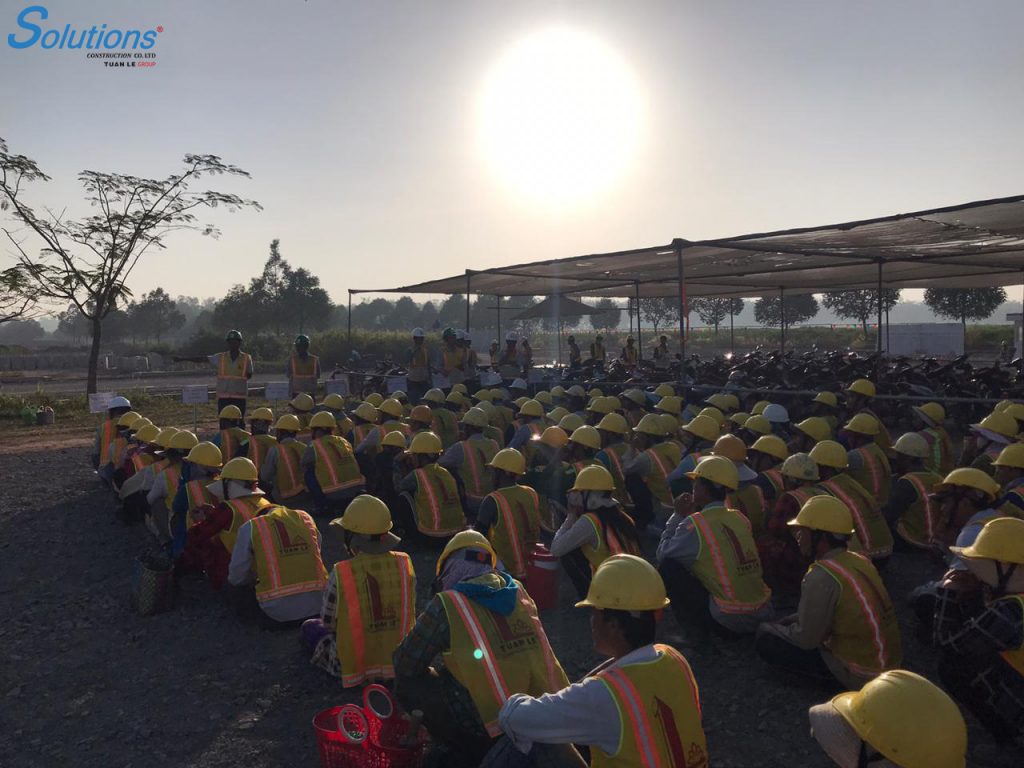 Image TBM on morning
Perspective images of types of villas in the project: