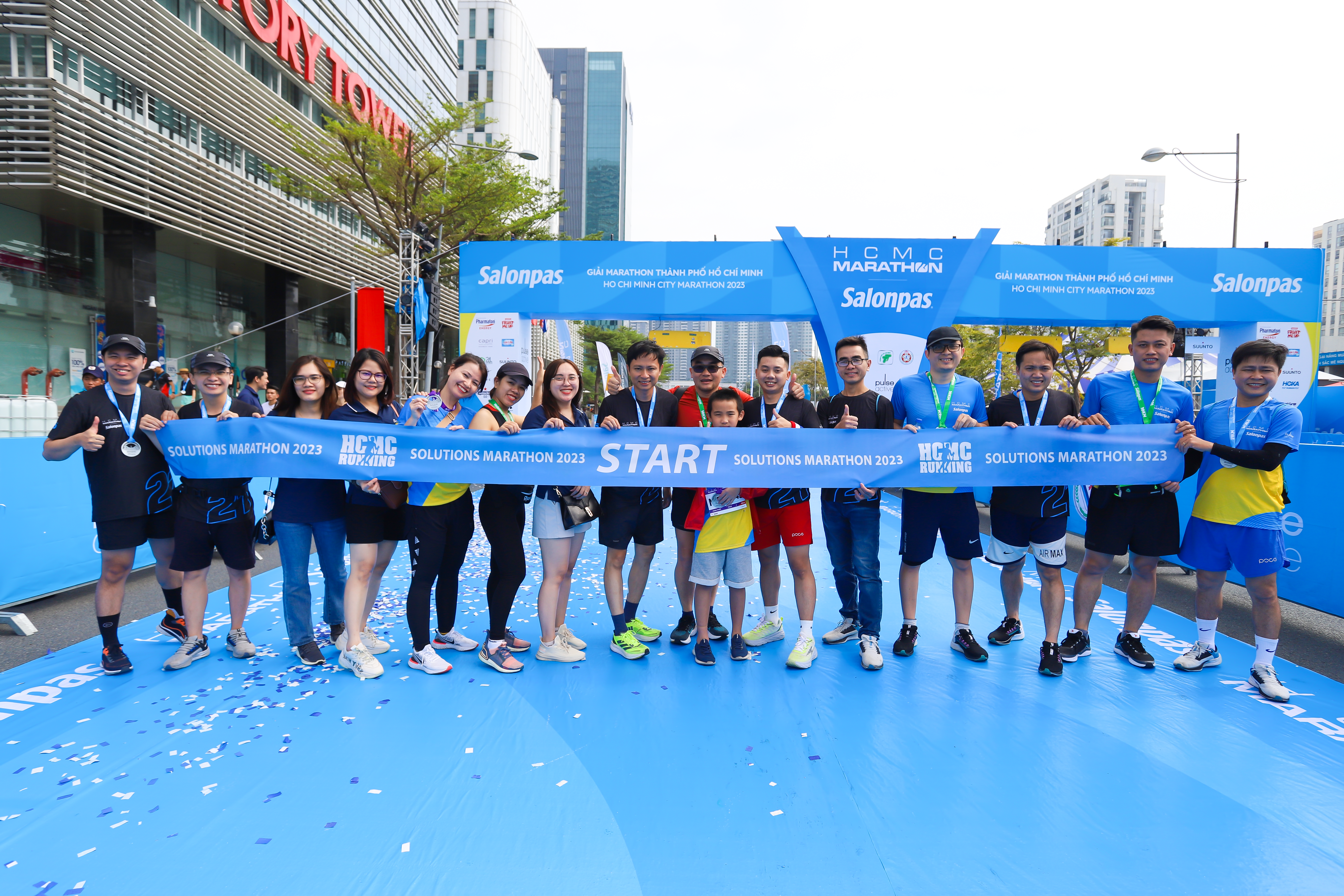 14. January. 2023
SOLUTIONS PARTICIPATED THE SALONPAS HCMC MARATHON 2023
In the morning of 8th January, all staffs of Solutions company have officially launched first steps of this year. Every challenges in the race just like challenges of the life which we have to find ways to pass and go forward.
SOL-ers, who is ready for the mind steadied, a endurance will and an enthusiasm heart, have successfully finished all races. It is also a testament to the consensus, the collective spirit, towards the common goal.
Solutions – Run for connected, run for breakthrough, run for success.