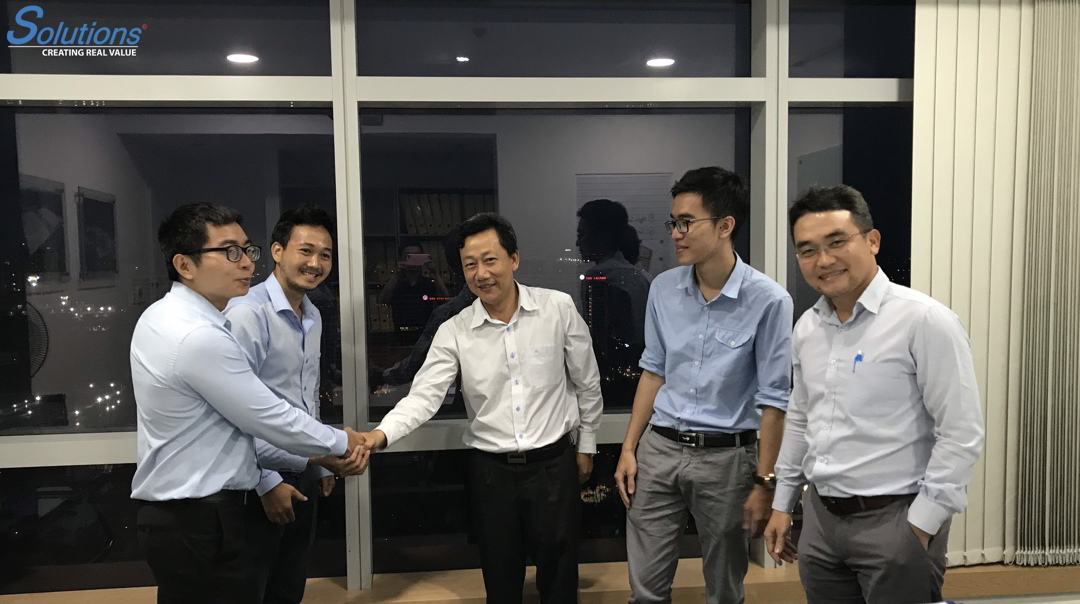 Representatives of Solutions and QMS after finishing the evaluation of ISO system
ISO 9001: 2015 is the latest version of ISO 9001 – a quality management system standard developed and issued by the International Organization for Standardization on September 24, 2015. enough is ISO 9001: 2015 – Quality management system – Requirements. ISO 9001 lays down the requirements used as a framework for a Quality Management System. This standard is also used for certification audits in accordance with an organization's Quality Management System. ISO 45001 is an international standard that specifies requirements for an occupational health and safety management system, along with a manual, which allows organizations to proactively improve improve OH&S performance in preventing injury and health damage.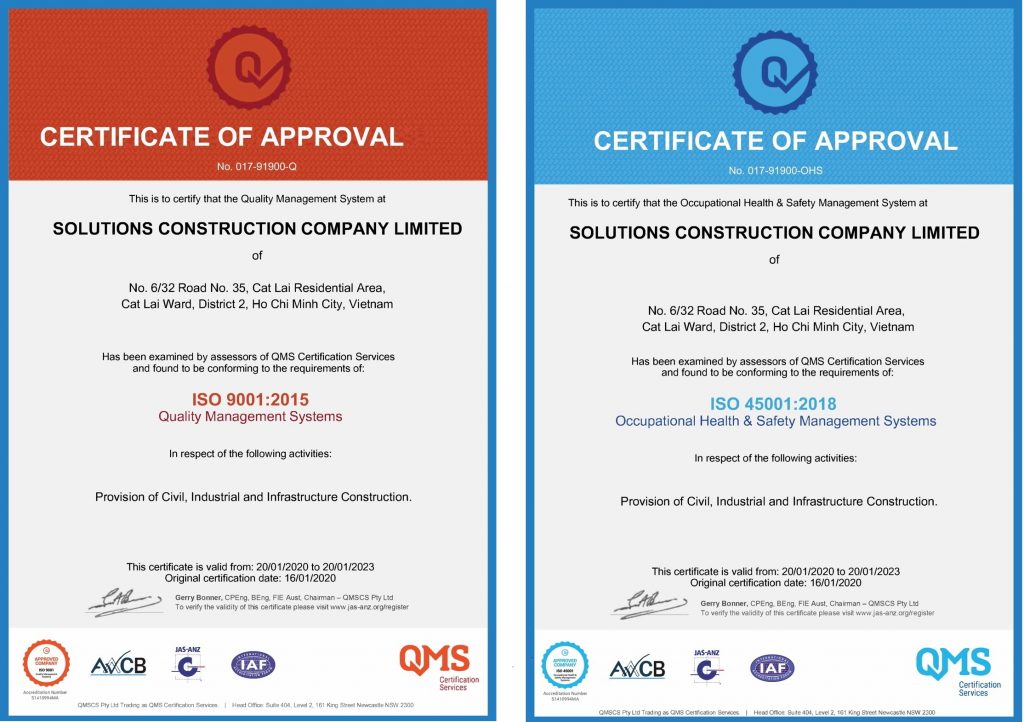 Certification of ISO 9001: 2015 and ISO 45001: 2018
The application of ISO standards in practice will motivate Solutions members to constantly work and improve work efficiency to meet the set goals. Create internal strength from Solutions to promote continuous efforts, improve productivity, improve customer satisfaction.