On September 6, 2019, Solutions and Construction Co., Ltd. and Sheico Vietnam Co., Ltd. held a ground-breaking ceremony of Sheico Factory Extension project in Dong Nam Industrial Park, Cu Chi District, Ho Chi Minh City.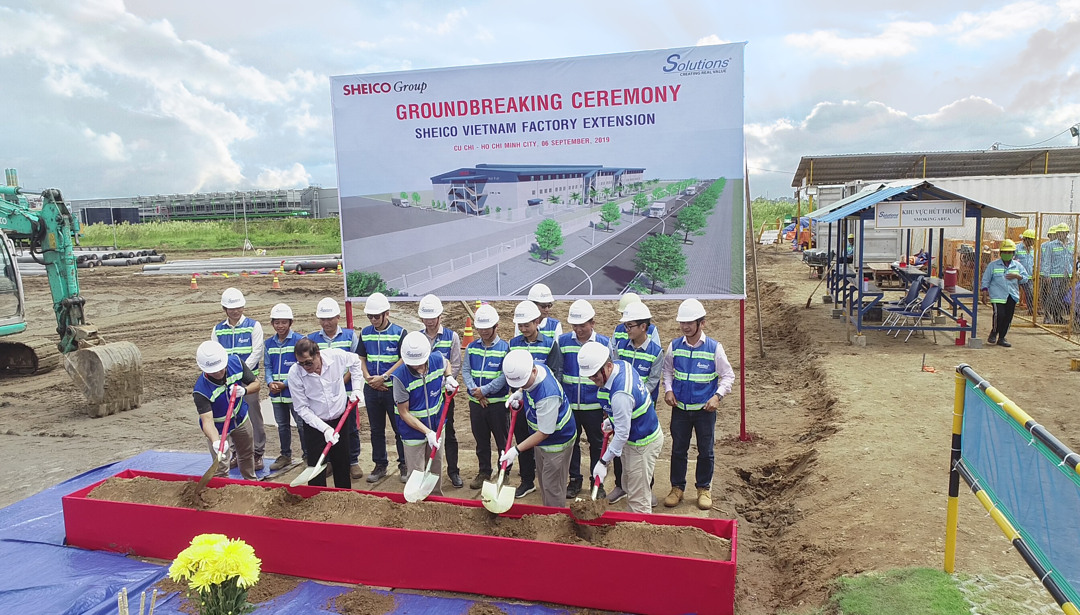 Sheico project's groundbreaking image
This project marks the first milestone of the cooperation between Solutions and Sheico Vietnam. The project is part of a plan to develop and increase capacity to meet the growing market demand of the global sportswear market.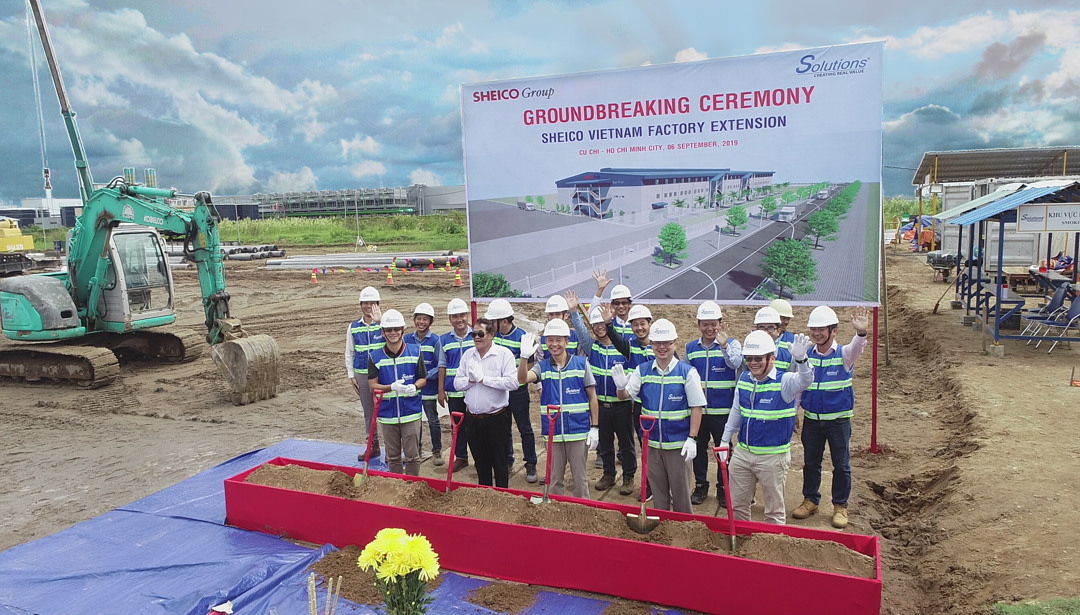 The cheerful and excited filled in time for the groundbreaking ceremony
With a construction area of up to 35,000 m2, including the main workshop and extra items (garage, transformer station, internal roads …). Once completed and put into operation (expected in early 2020), Sheico factory will be a highlight, a team point to add to the overall picture of Dong Nam Industrial Park, Ho Chi Minh City.