During the difficult period of the construction industry at the end of 2020, but with its efforts and experience, Solutions won the bid and held a successful groundbreaking ceremony for the project of Fleming Vietnam Factory 2.
The ceremony took place solemnly with the participation of representatives from Construction Solutions Company, Fleming Vietnam International Company and Amata Industrial Park. Here, land plot of 236 Amata Industrial Park, the participants gave each other congratulations, as well as the excitement when the project was initially implemented well even though the front still faced many difficulties.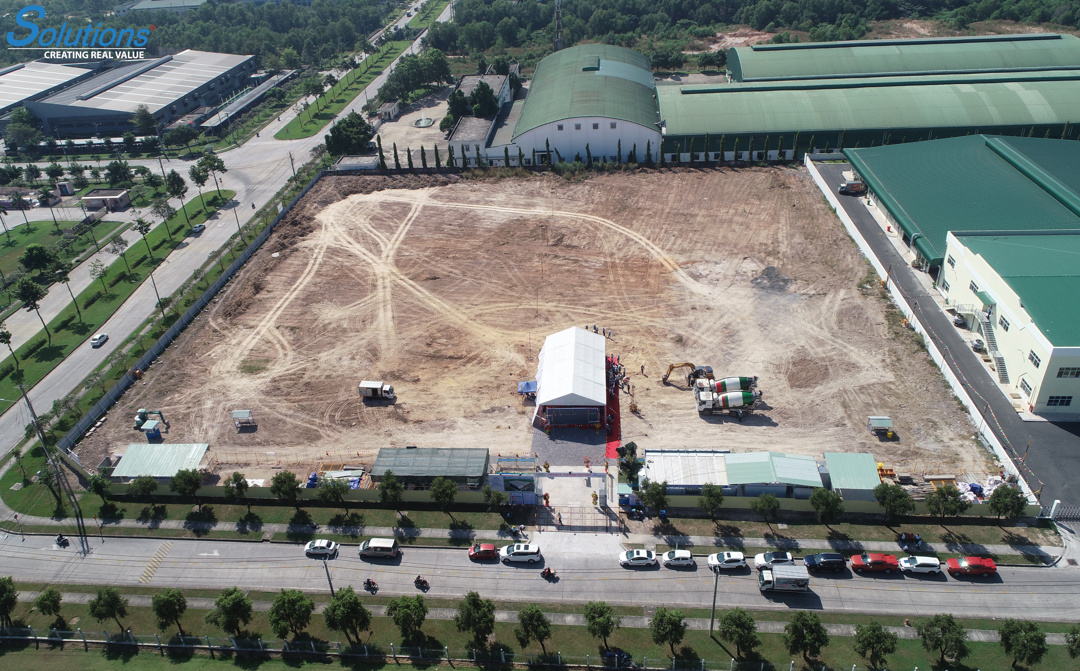 Overview image of the groundbreaking ceremony viewed from above.
Opening the ceremony, Mr. Tran Quang, instead of investor Fleming, introduced the project as well as the goals that Fleming was aiming at after the project was put into operation in the third quarter of next year.
Mr. Tran Quang, Deputy General Manager of Fleming Vietnam, spoke at the ceremony.
Representing Solutions, Mr. Nguyen Van Truong said, "With my experience in Design and Build projects, Solutions is committed to bringing the project to the safe destination, progress and quality as what Solutions has committed. with the owner ".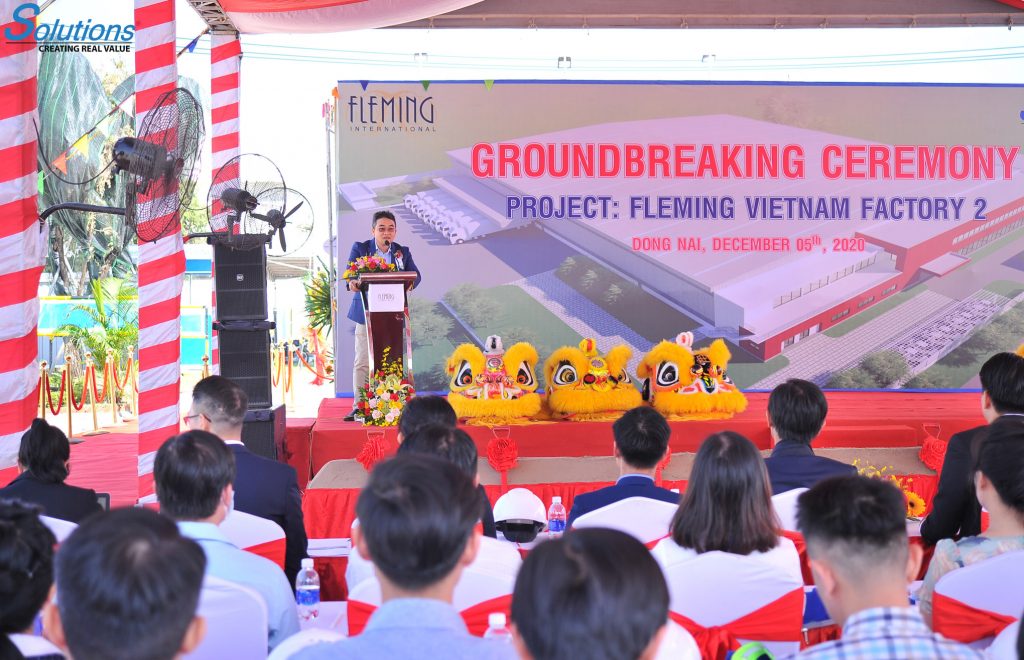 Mr. Nguyen Van Truong, Director of Solutions Construction, spoke at the groundbreaking ceremony.
With a total construction floor area of ​​about 12,500 m2 on a total land area of ​​19,000 square meters, designed and constructed within 9 months, Fleming Factory No.2 was built to meet the needs of candles and wax products. increase.
Fleming Vietnam was established in 2005, 100% foreign owned. Specializing in the production of Decorative Candles to export to America and Europe.
Some photos of the ceremony: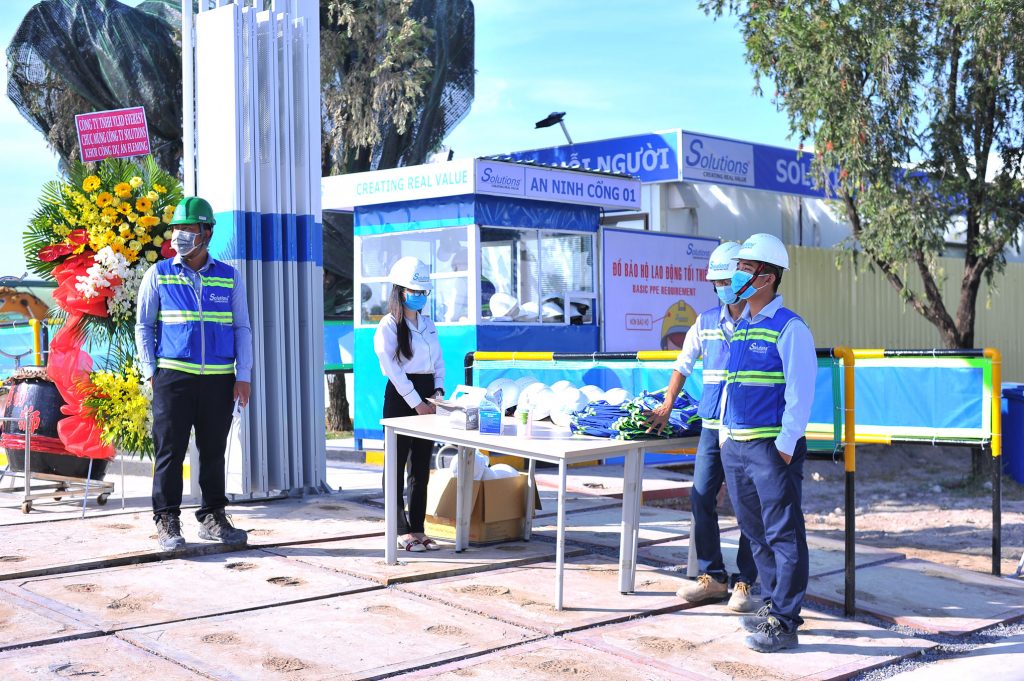 The welcoming work was carefully prepared by Solutions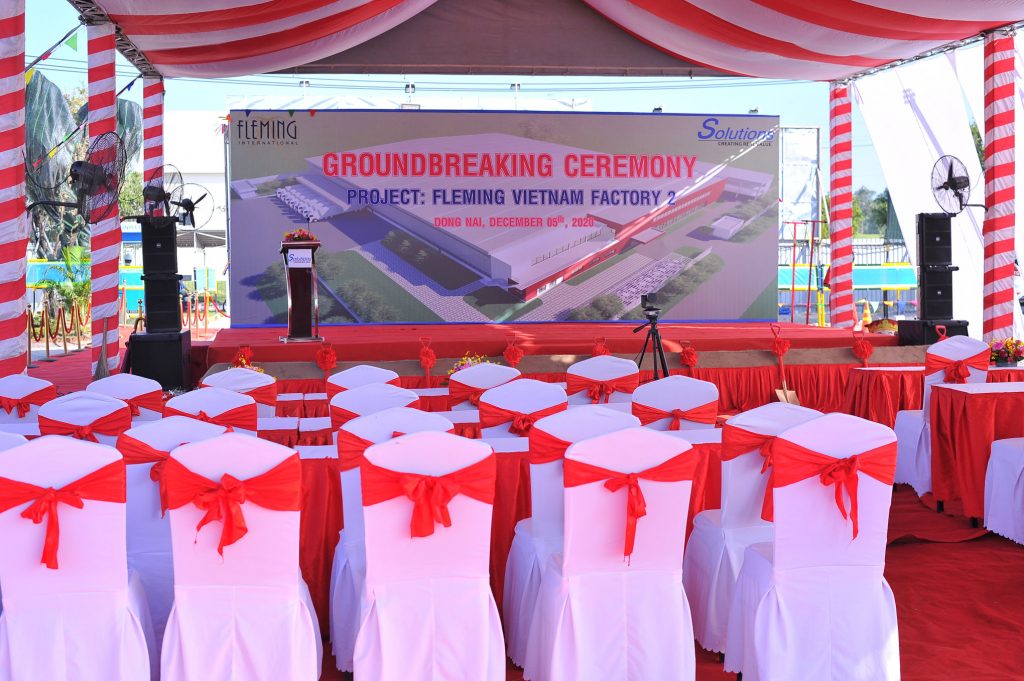 The scene of the hall before "G hour"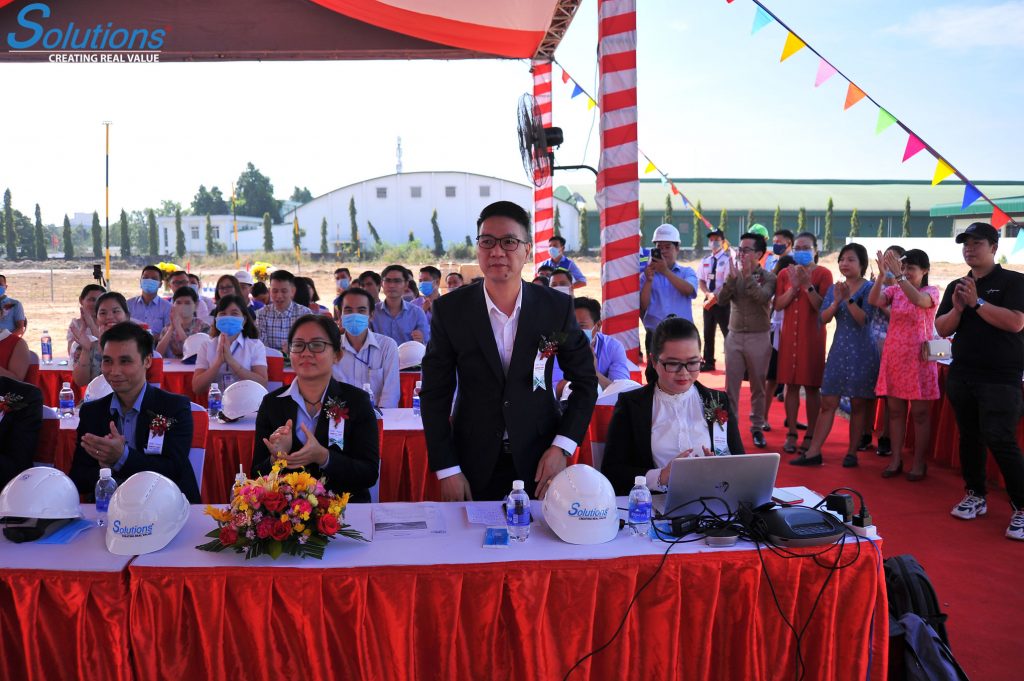 Mr. Liang Yi Ping, director of the Fleming Factory at the ceremony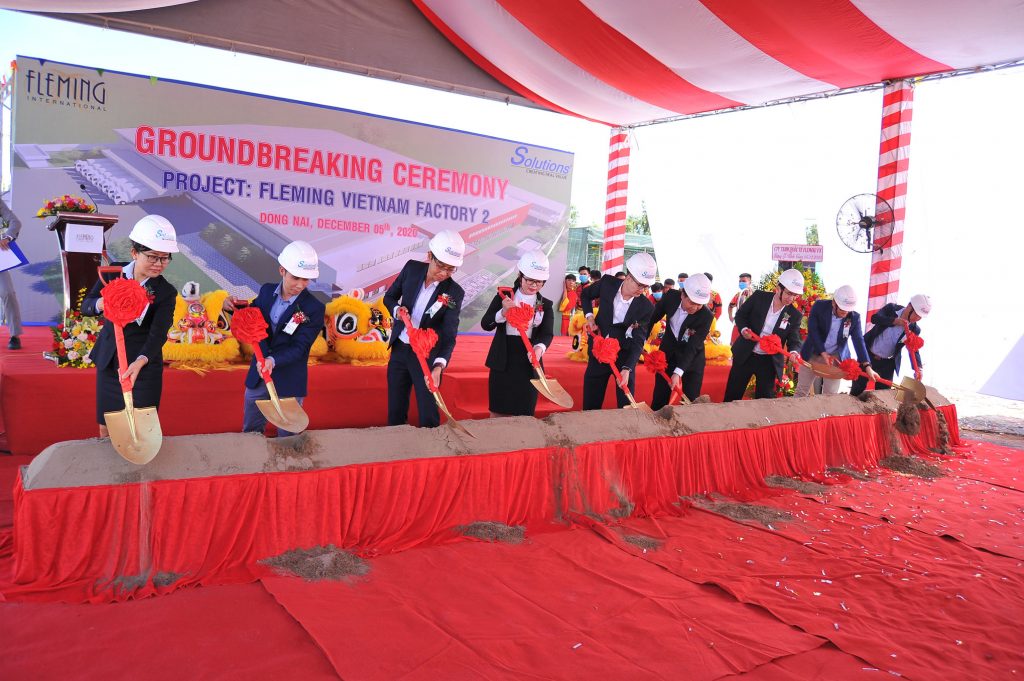 The parties perform the project groundbreaking ceremony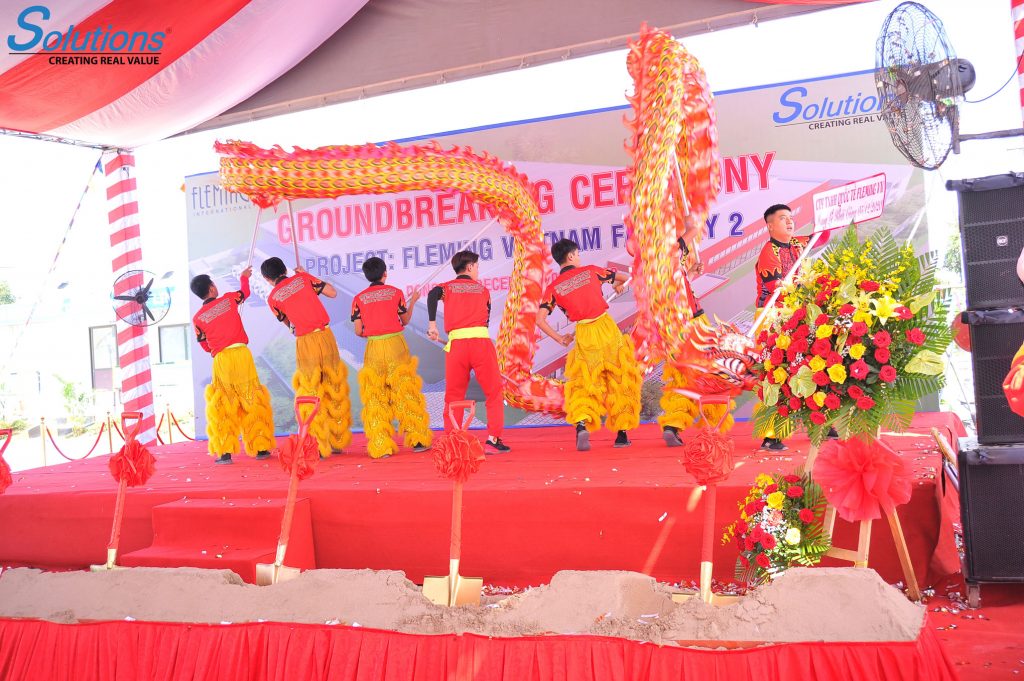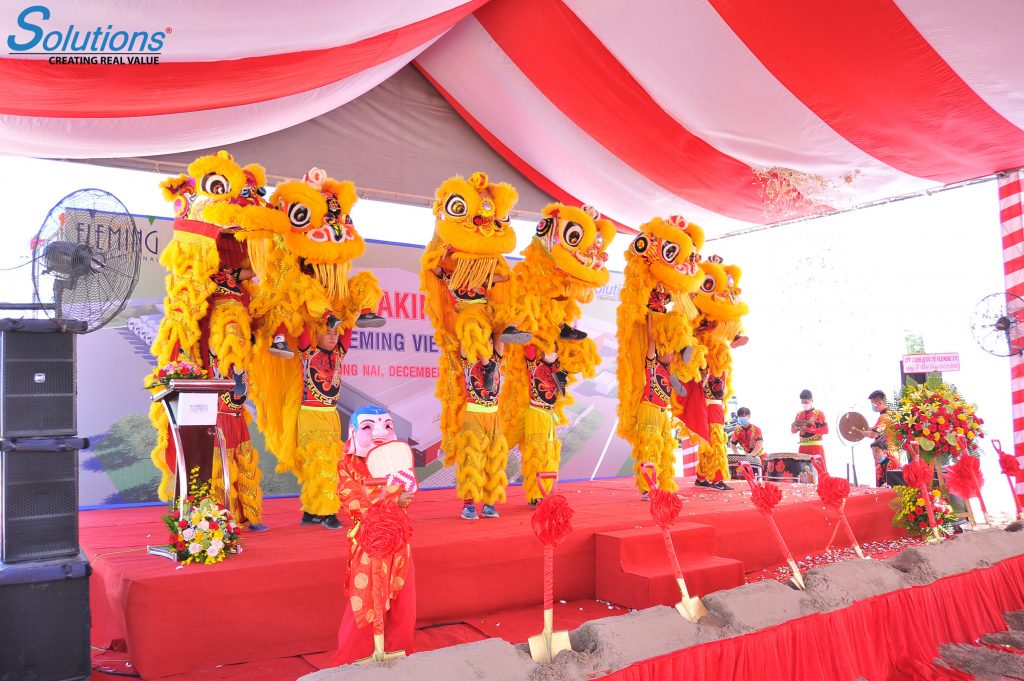 Lion dance performance, congratulations on the project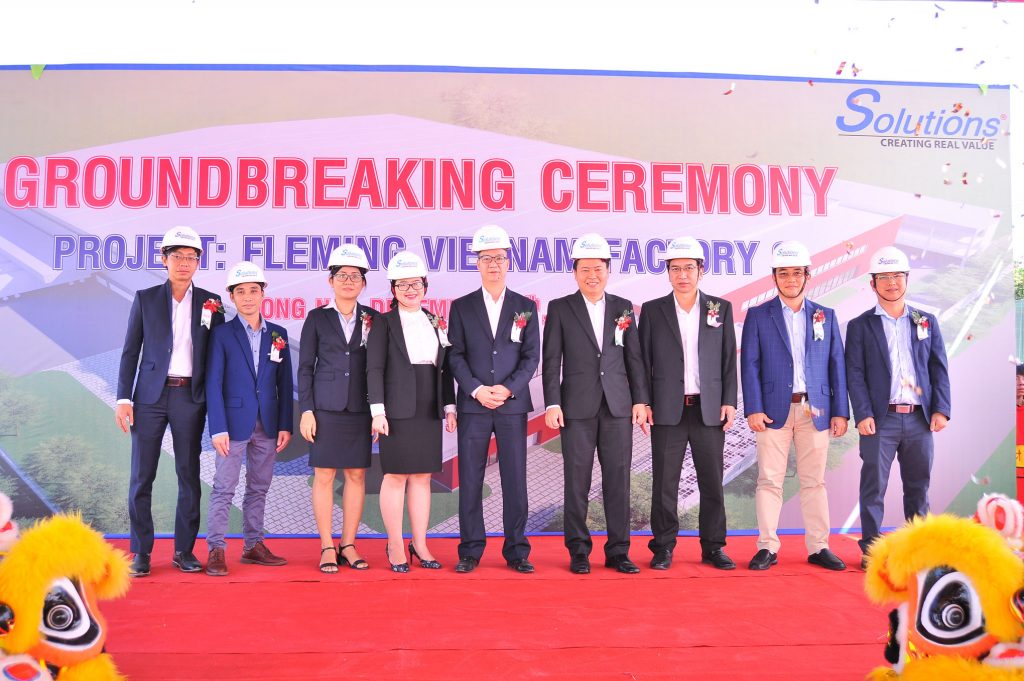 The representative of the investor and Solutions took souvenir photos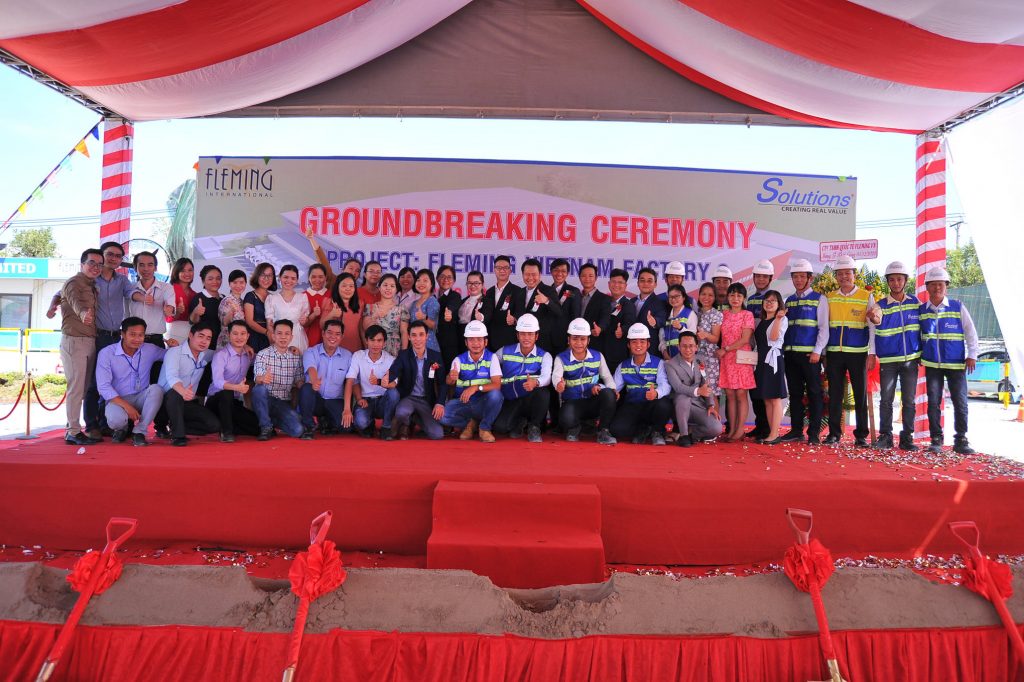 Commemorative photo of the participating parties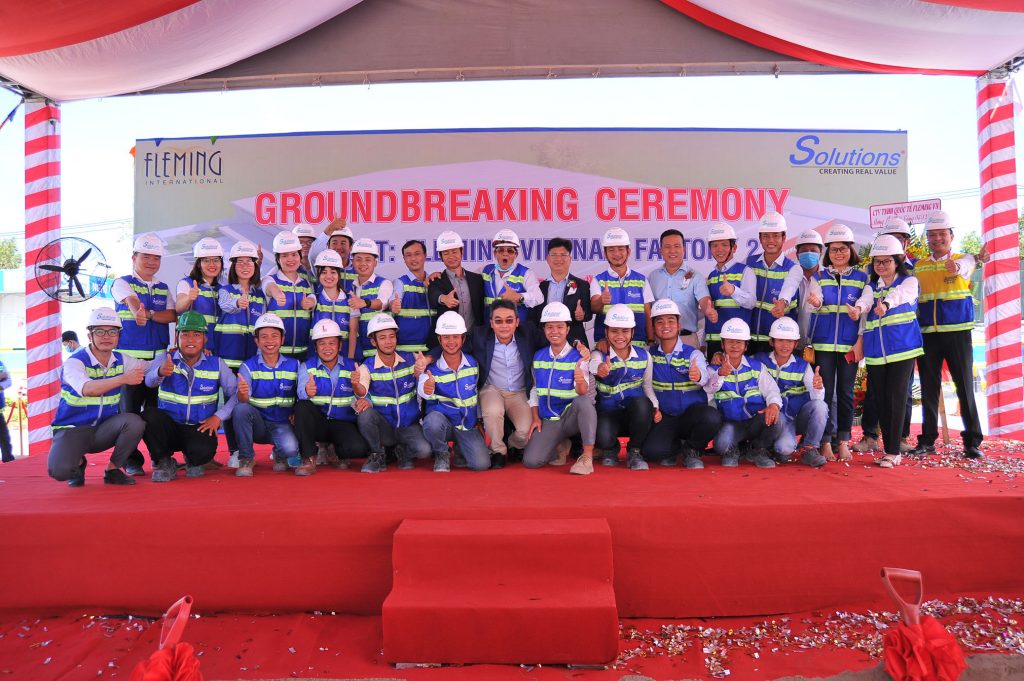 Solutionser and the Fleming Project Steering Committee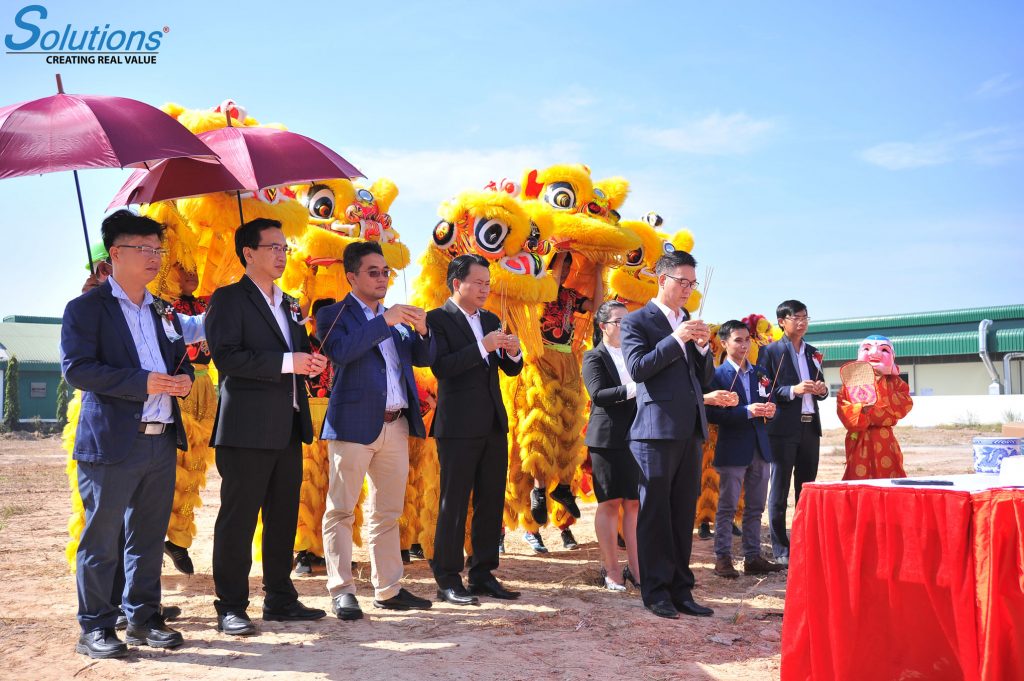 The ceremony ends the groundbreaking ceremony
Video of the groundbreaking ceremony: