In the atmosphere of Tet holiday, on January 14, 2020, Solutions held a Year End Party for all employees, closing a relatively successful year compared to the industry's general market. build. It was like a moment when Solutions stopped and looked at what we did and didn't do in 2019, to find our strengths and overcome our remaining weaknesses. In order for the ship of Solutions to become more and more perfect, heading to a new horizon, a better future.
At the beginning of the party, thanks and gratitude from Mr. Truong (director) to all employees who have accompanied the company during the past 4 years, have come together through difficulties from those The first day to have a Solutions like today. At the same time, he also congratulated the Year of Spring 2020 with wishes for health, happiness and a successful new year to all of Solutionser.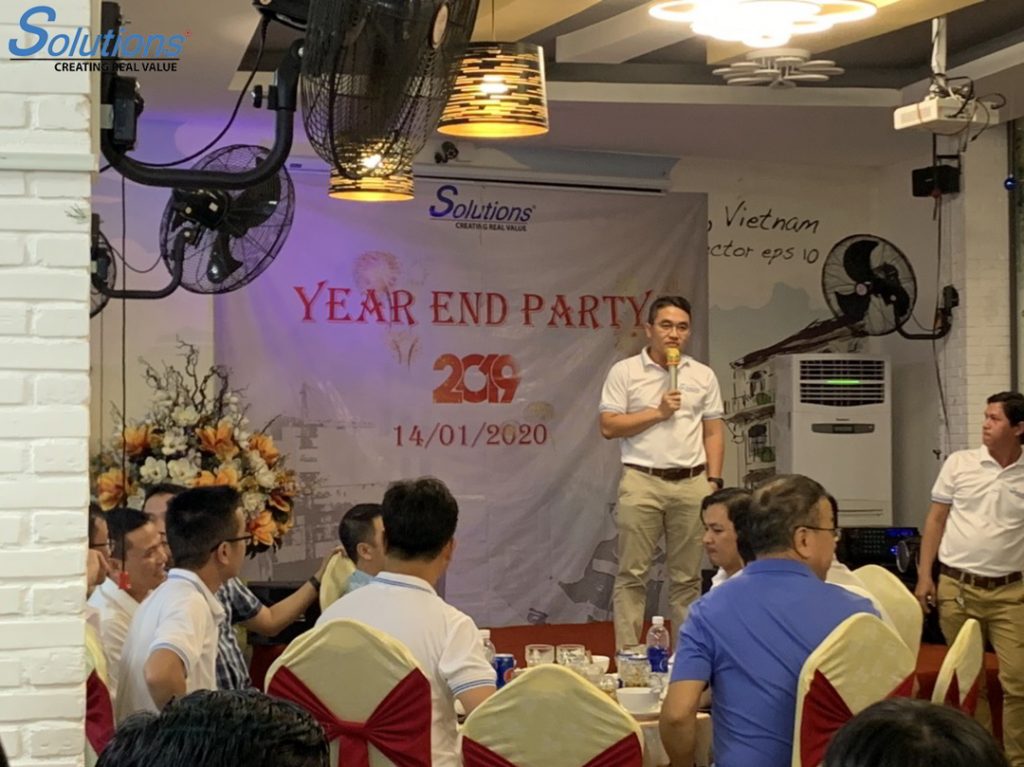 Mr. Truong spoke at the party
To celebrate this memorable moment, Solutions representatives from all manager departments opened their champagne together, marking the beginning of the year-end party. The sound of champagne cap bursting, applauding cheerfully and the sound of "rags" create a very "constructive" atmosphere full of excitement and excitement at the end of the year.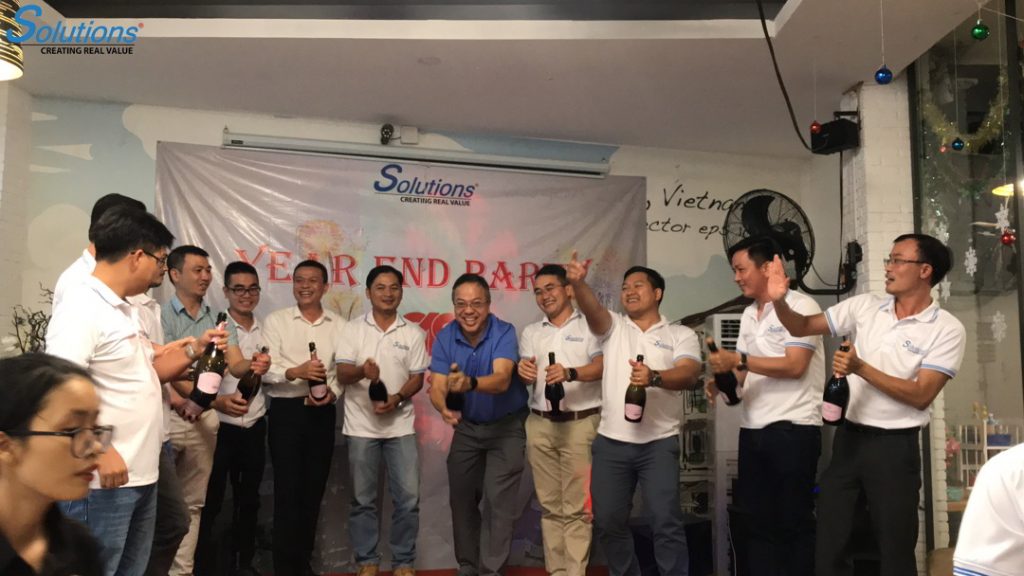 Opening champagne, officially starting the party
Throughout the party, the atmosphere was fun and exciting, each of them is a member of the family, the Big Solutions family. They all sat down together, toast to a happy year and tell each other the memorable moments of the year. And indispensable in the party is the entertainment repertoire that the Solutions brothers and sisters show their best.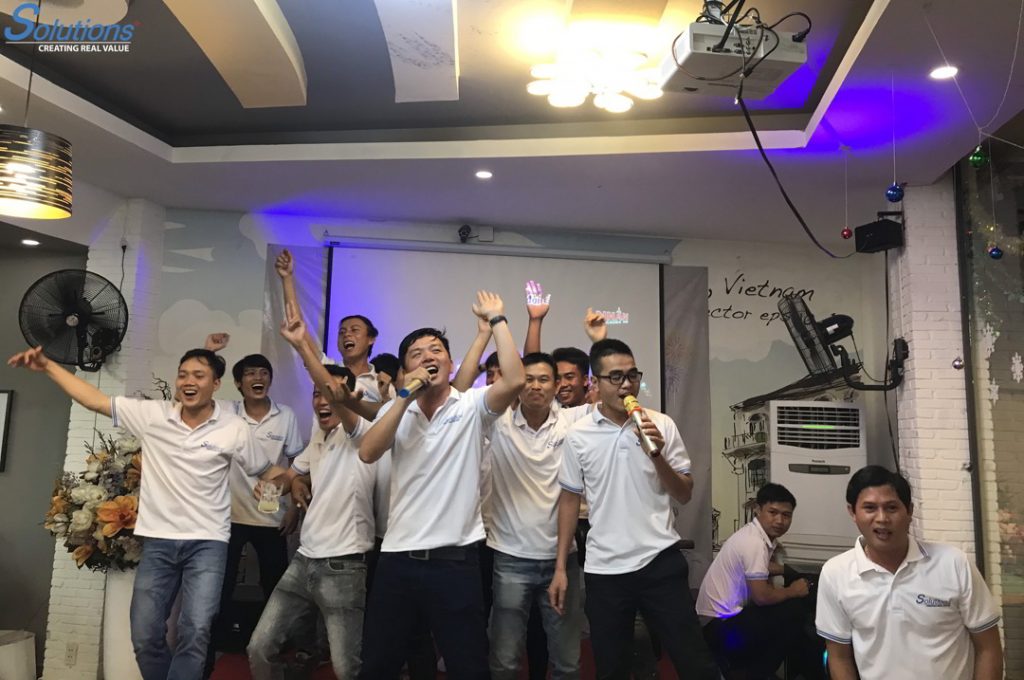 Solutions members burned their hearts out on stage.
During the process of 4 years of establishment and development, it is indispensable for the faces of the same company to go up step by step, to go through hardships. And now, this is an opportunity for Solutions to express their gratitude and deep thanks to them. Besides, it is impossible not to mention the brothers who will be the accretion bricks, building companions for Solutions in the future full of difficulties.
Project summary video of 2019 Solutions: