On June 8, 2020, Solutions received the winning information in the bid for the design and build of package "Eastern Land Preliminary Development Work" at RMIT Vietnam University. The project is built on the 2,5 ha land area of the campus, located at 702 Nguyen Van Linh Boulevard, District 7, Ho Chi Minh City. The project is managed by a consultant from Netherlands – Royal Haskoning.
To be trusted by the Investor as the main contractor, the Engineer team has made great efforts to find the optimal design solution, surpassing other contractors. Thereby, helping investors save costs and are highly appreciated by the Project Project Consultant and Investor. Solutions will accompany RMIT Vietnam to bring the project to its expected destination, expected to be completed by the end of October this year.
The Royal Melbourne Institute of Technology (RMIT) is an Australian university operating in Vietnam with two campuses in Ho Chi Minh City and Hanoi. Its branch in Vietnam is officially known as RMIT University Vietnam.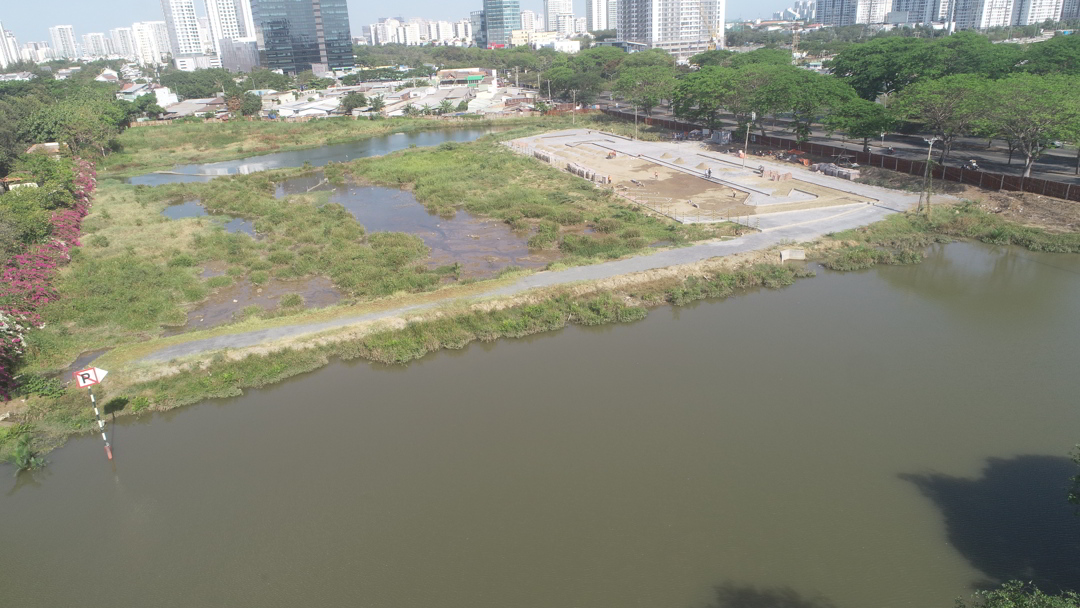 Image of the project land viewed from above